The Kid (1921)
• TOP NOTCH (my top choices)
• HONORABLE MENTION (well worth watching)
• YOU MIGHT WANT TO CONSIDER (I like them but you might not)
• CLASSICS (Great movies up through the 1960s - many don't have any rating)
THE KID
(1921) - NR -
CLASSICS
Charles Chaplin, Edna Purviance, Jackie Coogan
Summary -
The Tramp cares for an abandoned child, but events put that relationship in jeopardy.
Cautions
- Prepare to have your heart stolen.
Commentary
- "A picture with a smile and perhaps a tear." So says the opening card and it's not "kid"ding.
"In
The Kid
, Chaplin blends comedy and drama to perfection. Many of the film's funniest scenes, such as the one where the Tramp challenges the representatives of the County Orphanage Asylum, are also its saddest ones. Additionally, there is something enormously poignant about the manner in which the Tramp and the kid communicate with each other; their emotions and feelings feel pure and real." -
Dr. Svet Atanasov
This film is considered one of Chaplin's most personal films since he lost his own son when he was only 3 days old. It was just after that he conceived that the Tramp would become surrogate father to an abandoned child.
Silent film star and one of the original founders of the Academy of Motion Picture Arts and Sciences, Mary Pickford, insightfully observed of the film, "The Kid is one of the finest examples of the screen language, depending upon its actions rather than upon subtitles".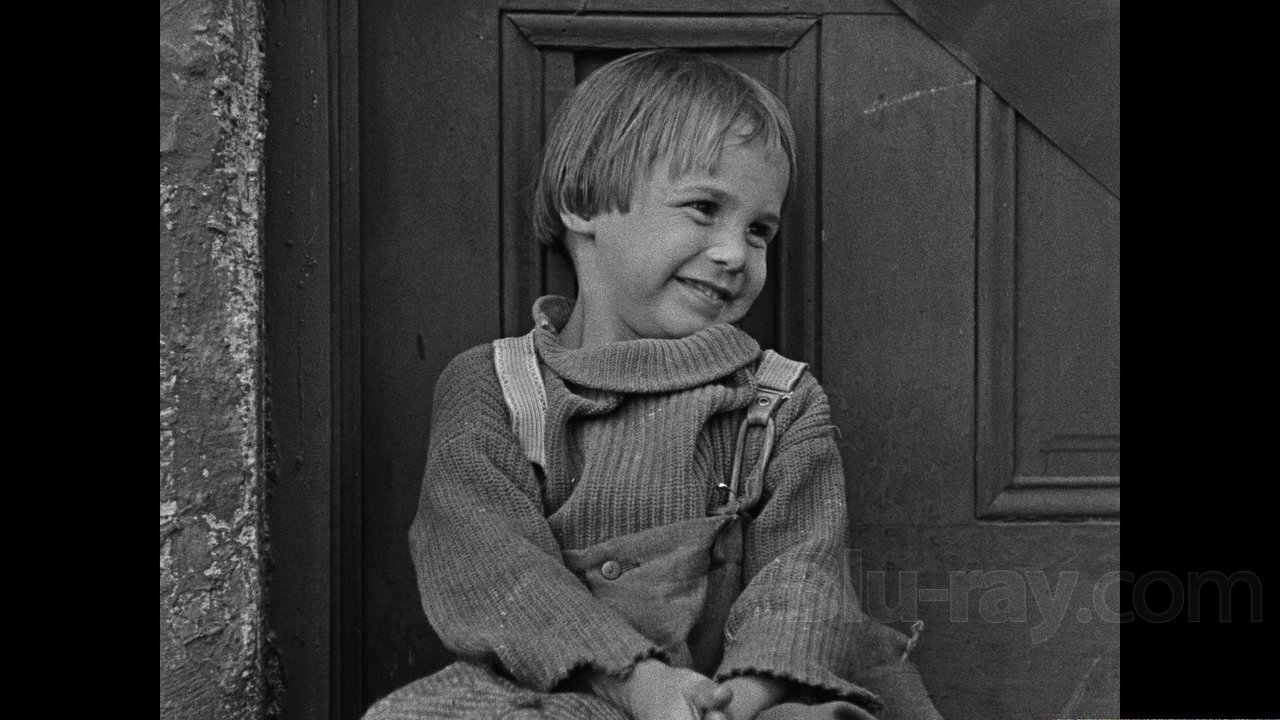 Come on! How cute is the young Jackie Coogan!
NOTE: A
new Blu-ray scan
just came out through the Criterion Collection in 2016 and it is stunning. If you can see it on that format, I highly recommend it.