Fly Away Home
• TOP NOTCH (my top choices)
• HONORABLE MENTION (well worth watching)
• YOU MIGHT WANT TO CONSIDER (I like them but you might not)
• CLASSICS (Great movies up through the 1960s - many don't have any rating)
FLY AWAY HOME
(1996) - PG -
TOP NOTCH
Jeff Daniels, Anna Paquin, Dana Delany
Summary -
The soaring adventure of a 13-year-old girl and her estranged father who learn what family is all about when they adopt an orphaned flock of geese and teach them to fly!
Cautions
- Some emotional scenes. A rather intense one at the beginning of the movie.
Commentary
- From the very first scenes - the music, lighting, tone - you will recognize that you are not viewing a simple lighthearted family film. Fly Away Home is one of those rare movies that strips away pretenses and armor, piercing right to the heart. It delivers a wholesome message for children, teens and adults alike with a lively story and great acting and production values. It rises above the typical family drama and into territory that can only be called inspired. The performances are solid, the story is heartwarming and the cinematography is simply breathtaking (It was nominated for an Academy Award for that one).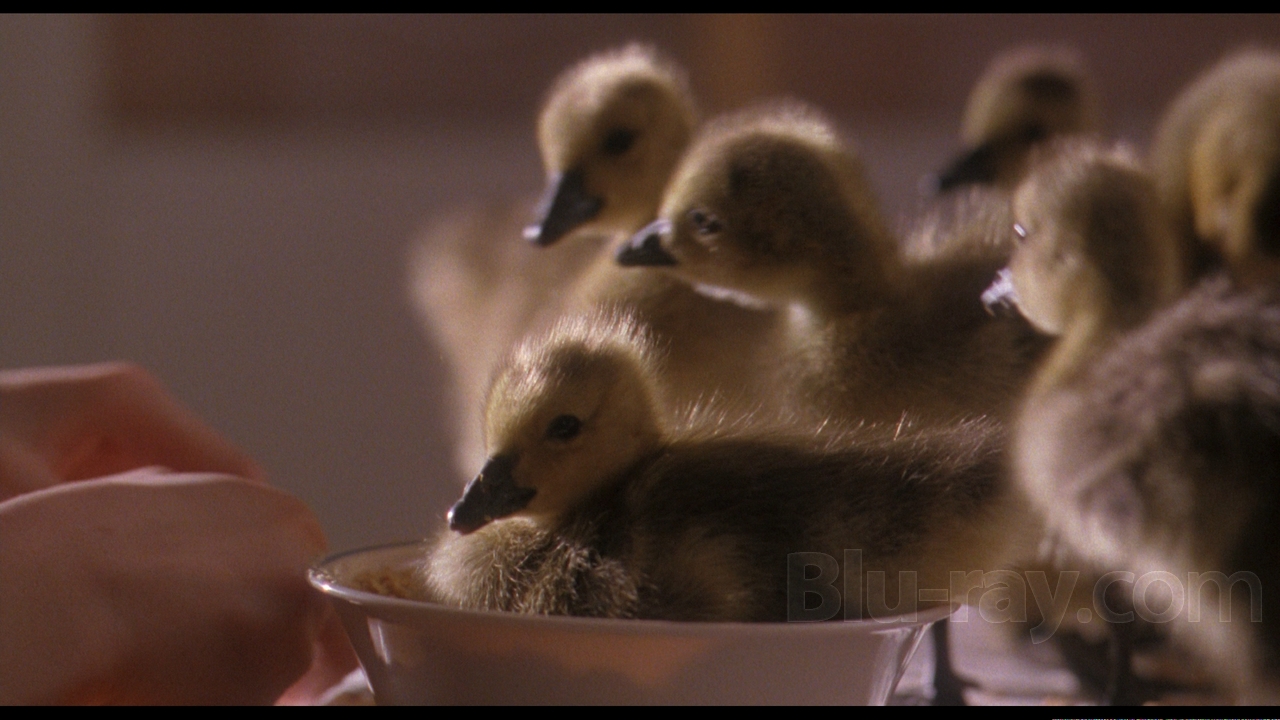 See! Just look at those goslings! Awwww.
If you can, see it in blu-ray - the cinematography deserves the best viewing experience and the blu-ray transfer is beautiful.